Eight queer Belarusian activists talk about their work and lives before and after the turmoil of the 2020.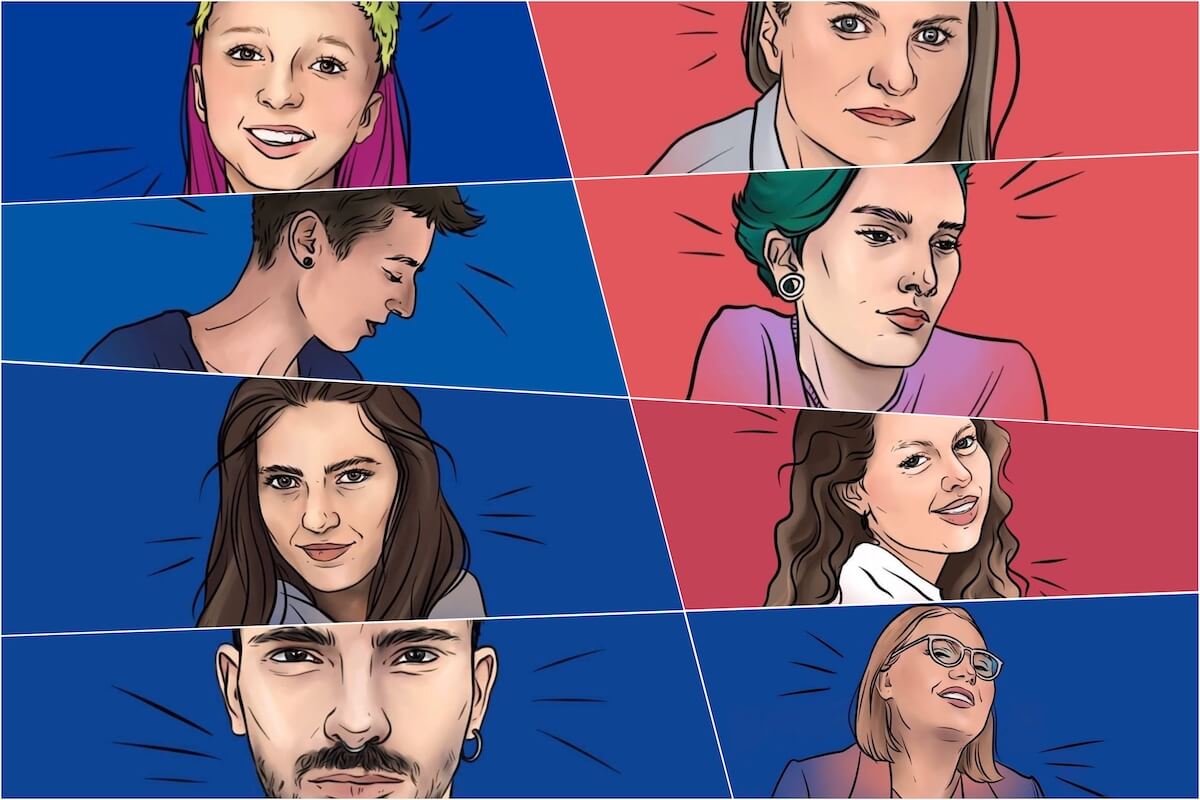 Nastya Kopytok, Messed Up fem-punk band vocalist
Published on September 4, 2022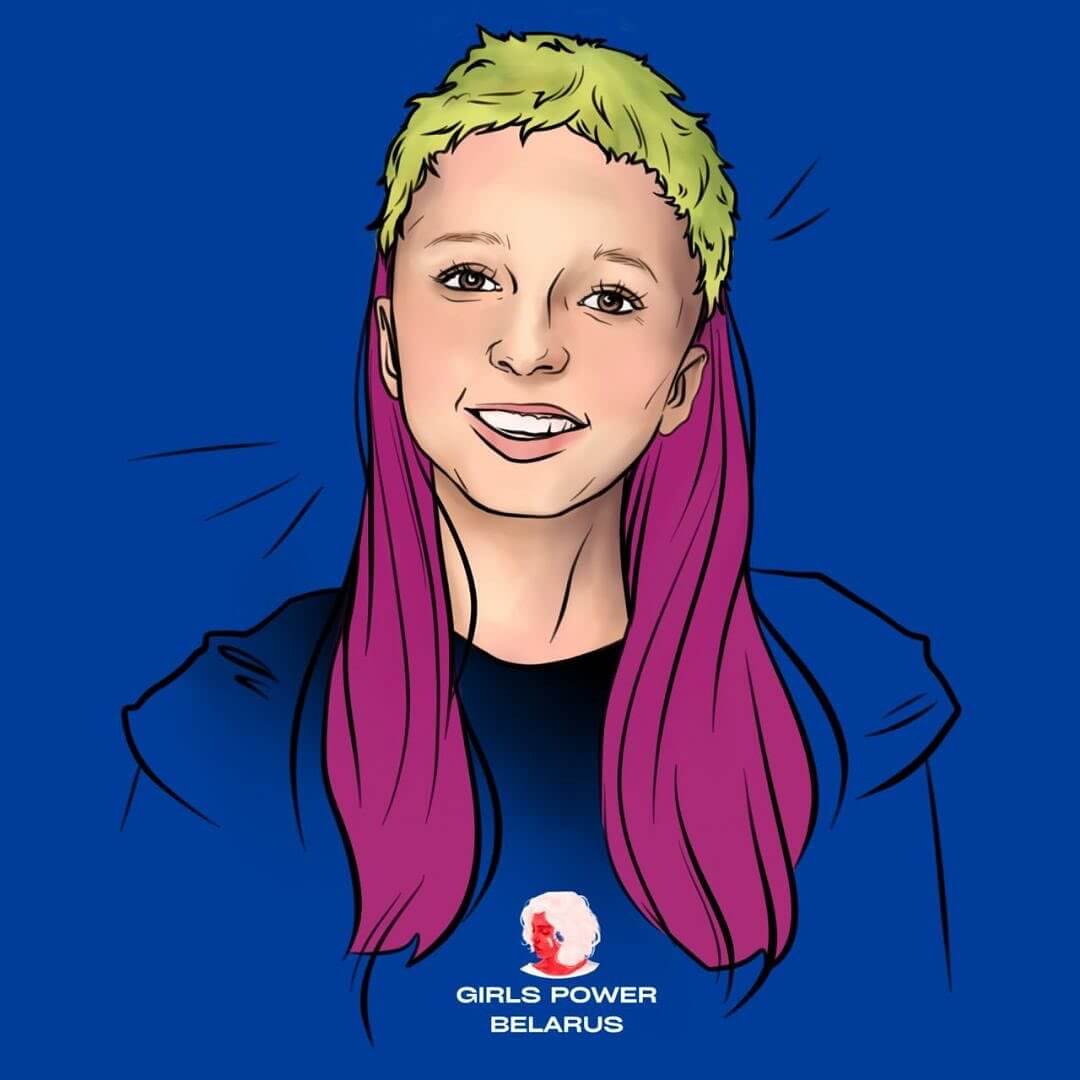 I guess I got engaged in activism via punk rock. I was 15 when I left my small town of Novogrudok. There I met the girls who later started
Messed Up
with me. We sang about the unfair social attitude towards us. Since then I wanted to use my energy in some way. My friends from Grodno and I used to collect rubbish in the woods and help out at animal shelters. Grodno has always been a very creative and idea-driven place. Later I found out about feminism and was fascinated by the movement. I started attending different seminars and feminist camps, and in one of them, a friend and I had the idea of establishing the Inter grassroots group.
We started organising lectures for local young people on different topics related to human rights and LGBTQ+ issues. As part of the international festival "Not Her Fault", we did the first queer party in Grodno and raised money for the Radislava shelter for survivors of domestic violence.
My personal becoming happened between the age of 15 to 19. It was important for me to be around people who are supportive and non-judgmental, open to discussing my problems. Inter has become such a place for many teenagers in Grodno. They would come to our lectures, socialise, get to know each other, discuss. Amid the 2020 protests, we organised support groups for LGBTQ people. That was a space for those who found themselves alone: people misunderstood by their friends, teenagers unappreciated by their parents. When you struggle with standing up for yourself, it's important to have people around who won't judge you. I hope that we have succeeded in our mission to create a safe and somewhat educational space. We talked about how to accept one's body, gave lectures on human rights and asserting one's needs, and conducted seminars addressing anxiety and psychological well-being.
It was an exciting time, I was constantly travelling. We received loads of support from more experienced activists. With fellow activists in Minsk, we came up with the idea of doing the Self-Care festival. The people who tried to make the change in Belarus are just incredible. Because you're always in danger of some kind of persecution. Before the elections, activism flourished all over Belarus, it was an amazing experience of constantly evolving. I really love that time and miss it very much.
I'm not in Belarus anymore, I live in Warsaw. I moved here a year ago, it was the hardest year of my life. I had to change a lot of jobs: I worked as a dishwasher and cleaner, and I became a cook along the way. I had to earn money in some way. My friends and loved ones kept me afloat. After the war started there was nothing to keep me going, so I clung to self-help podcasts, yoga, and meditation. At the moment, I have no energy for activism, it's very hard to think about helping others when I feel down. I'm trying to level out financially so I can regain my strength. Out of helplessness, I tried to start a podcast about refugees, but at the editing stage, I realised I had no energy for that. The general wallow affects everything, there's a war going on all over the world, and you can't do anything except support those who are in jail or at the frontline. So far, I fall short of activism. I lack the energy and understanding of what you can do when so much shit is going on. Therefore, I am really thankful to those who, amid their migration-related problems, find the strength to help others. This is a herculean task.
Olya Lanevskaya
Published on September 24, 2022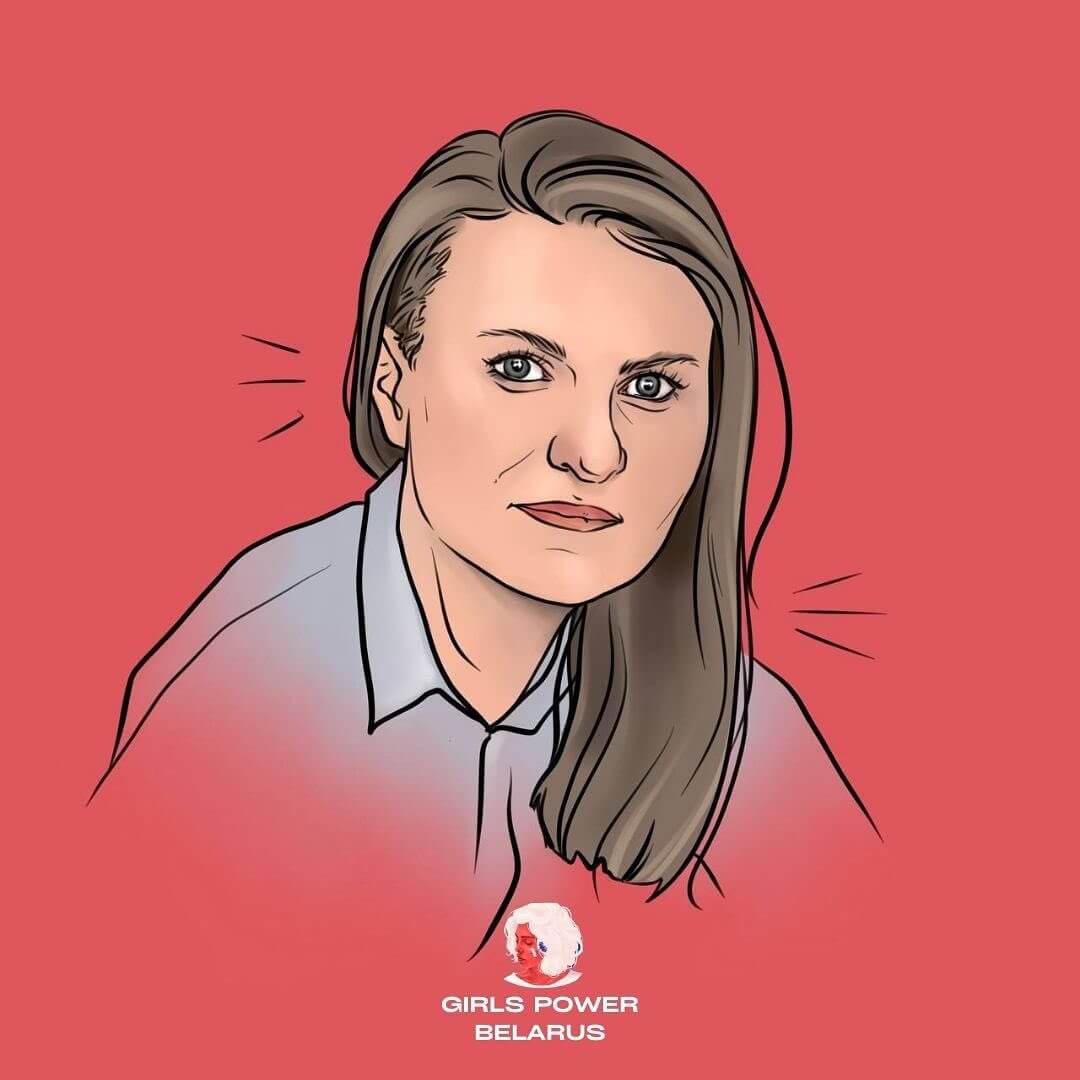 The path to activism and solidification of my views
My activism started with punk rock. My friends and I began organising Food Not Bombs events in the early 2000s. Then we started to get together with other girls from the punk rock scene to develop our skills, like playing football. In 2004, I attended my first feminist camp. I was 17 years old and had to conceal it from the organisers so they wouldn't refuse my application. A week of off-the-grid camping with participants from Belarus, Ukraine, Russia, Germany, and Poland helped me solidify my views, make connections, and experience a spirit of sisterhood and international solidarity. After the series of workshops, seminars and discussions, I came back with burning eyes and no longer felt embarrassed to call myself a feminist.
"It feels like Belarusian feminists are united now". On feminism
I work a lot with women, and it seems to me that in my 20 years of activism, I have noticed that women increasingly value working and interacting with other women, that the patriarchy can't always control women, sometimes they unite and fight back. This, for example, was the case at the women's marches in Minsk. I am inspired by seeing how proud my sisters are when they call themselves feminists, identify as non-heteronormative people, are not afraid of being in a relationship with someone they love, or do not start a relationship because they are not interested in it. Belarusian feminists have a long way to equality and freedom from patriarchy and systemic oppression, but it feels like they are now united. I come across a lot of support and willingness to collaborate with each other. This is a good sign.
"More often than not, I was inspired and delighted." On activism and inner balance
These 20 years just flew past me so fast. I don't think I've ever burned out. At least it was not the burnout I am scared of: when I don't feel like doing anything, neither activism nor work. Sometimes I was very tired or disappointed, but most of the time, I was inspired and delighted. It has helped me to stay active all these years. In my work and activism, I have a lot of interactions with people on sensitive topics, such as violence and violation of boundaries. After these interactions, I need time alone to get supervision or recover. When I found that balance, the quality of my life improved considerably. The support of my loved ones, my niece's smile and a massage help me to stay afloat. The same is true about sound sleep, alcohol-free life, and travelling to warm places.
"People in my milieu have either emigrated or got to prison". On emigration and current activism
I moved to Poland as it was not safe anymore to stay in Belarus. The organisation I was part of is in the process of liquidation. There are virtually no people left in Belarus from the organisations and groups I used to cooperate with. People in my milieu have either emigrated or got to prison. In Krakow, together with Polish women, we opened the Feminist Solidarity Centre – a place that brings together women and female-socialised persons from all over Europe, a place where women with experience of fleeing, emigration, and various crisis situations can get support and obtain or share their knowledge in a safe space.
Anton, activist
Published on October 5, 2022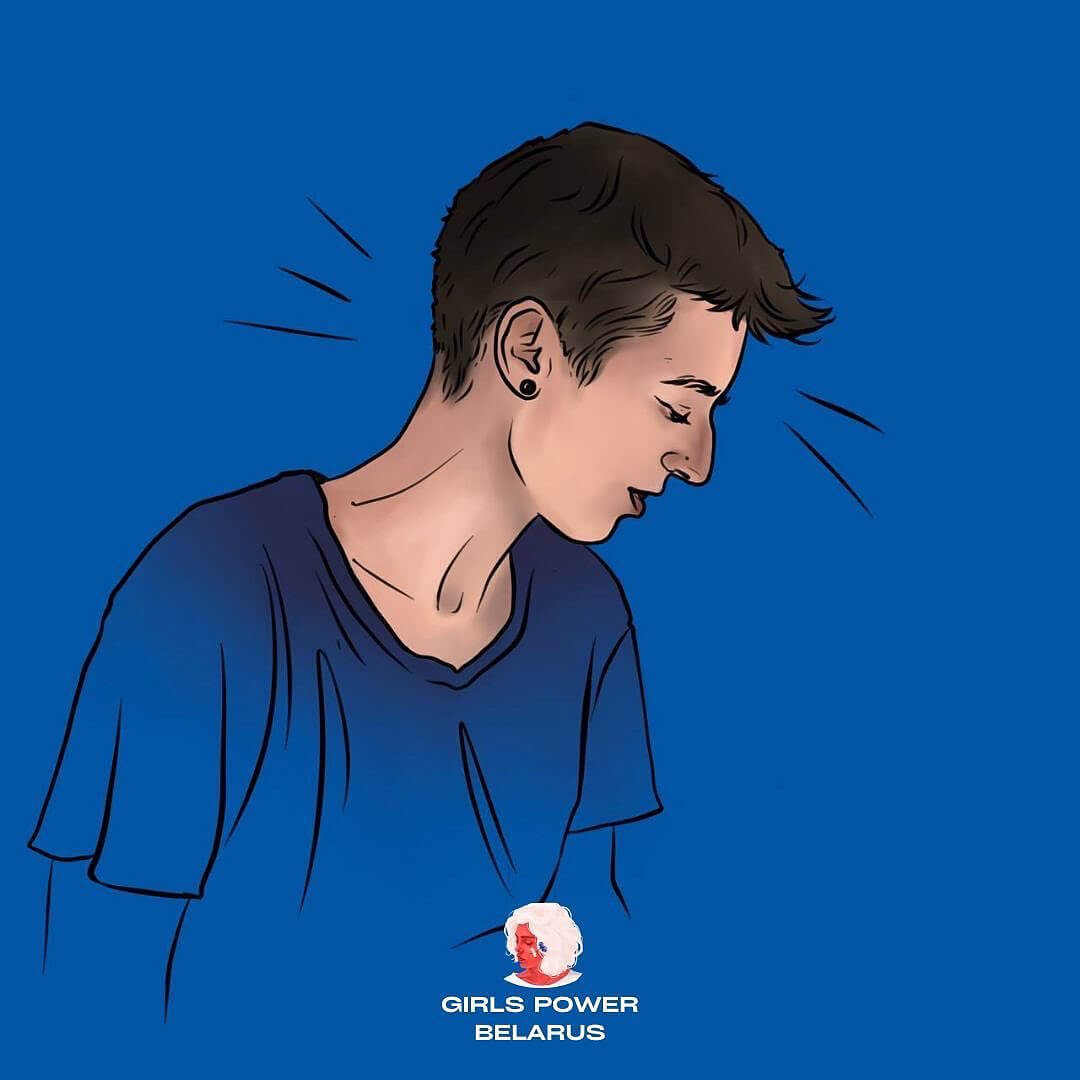 "Activism has created connections." My path to activism
In 2015, I accidentally got to know about the meta- film festival organised by MAKEOUT. I attended the early screening where short films were selected and signed up as a volunteer. My introduction to the queer underground began with subtitling the films. I translated a lot for that project, edited texts and wrote articles myself, conducted a film club in English, and co-coordinated two seasons of the Translation Workshop. Shortly after the collaboration with MAKEOUT, I joined DOTYK, where I did everything from translating for film festivals to installing and dismantling exhibitions to painting walls. As part of the Identity and Law action group, I visited the Ministry of Health to negotiate with officials on reinstating the commission issuing permissions for transition to transgender people. With TG-House, we delivered humanitarian aid to trans people at the beginning of the pandemic. The most important thing is that many queer people have got to know each other, and now, even after being scattered around the world due to emigration, they continue to support each other. Many things are actually obscure for me, too: I can only guess how much psychotherapy groups and different creative workshops have helped queers, how film festivals, books, podcasts, articles, stickers, open discussions, and trainings for psychologists have increased visibility, how many people have stopped feeling so helpless in the face of the law enforcement system due to assistance of friendly lawyers. All I know first-hand is that activism has created connections, and just by the reverberations from the past, it will give some strength to those who have been affected by it.
"Such conditions are temporary." On burnout and support
It feels like more often than not, I was tired of activism, and amidst the constant fatigue there were occasional glimpses of the joys of bonding with people, of inner jokes that sprung up in groups – like the silly song about onion – and of unexpected compliments and expressions of trust. The symbolic culmination of this was the Queer Bloc at a demonstration, which combined and multiplied the willingness to endure great stress and the excitement of collectively doing what you consider important, what you decide to fear together. I moved to Ukraine a year ago because of repression and had to flee to Poland after the war started. Meeting friends, psychotherapy, cycling, books, drawing and writing help me to hold on. Sometimes I feel like I'm not really managing to keep my head above the water, but I realise that such conditions are temporary and that the supports are there. The most important of them is some inner vitality which pushes me – even if leaving me joyless for now – to keep going.
On activism
I wish I had the strength to be active and do projects to unite the migrant queer community and organise self-help groups and poetic and performative Sabbaths, but I have no concrete plans. First I need to have my mental state recovered which does not make me very functional right now and arrange some kind of stable life. Even though I said that activism used to make me tired rather than energised, I feel that it can still represent something meaningful for me, even if it's rather in the background.
Masha, activist at Inter 
Published on October 11, 2022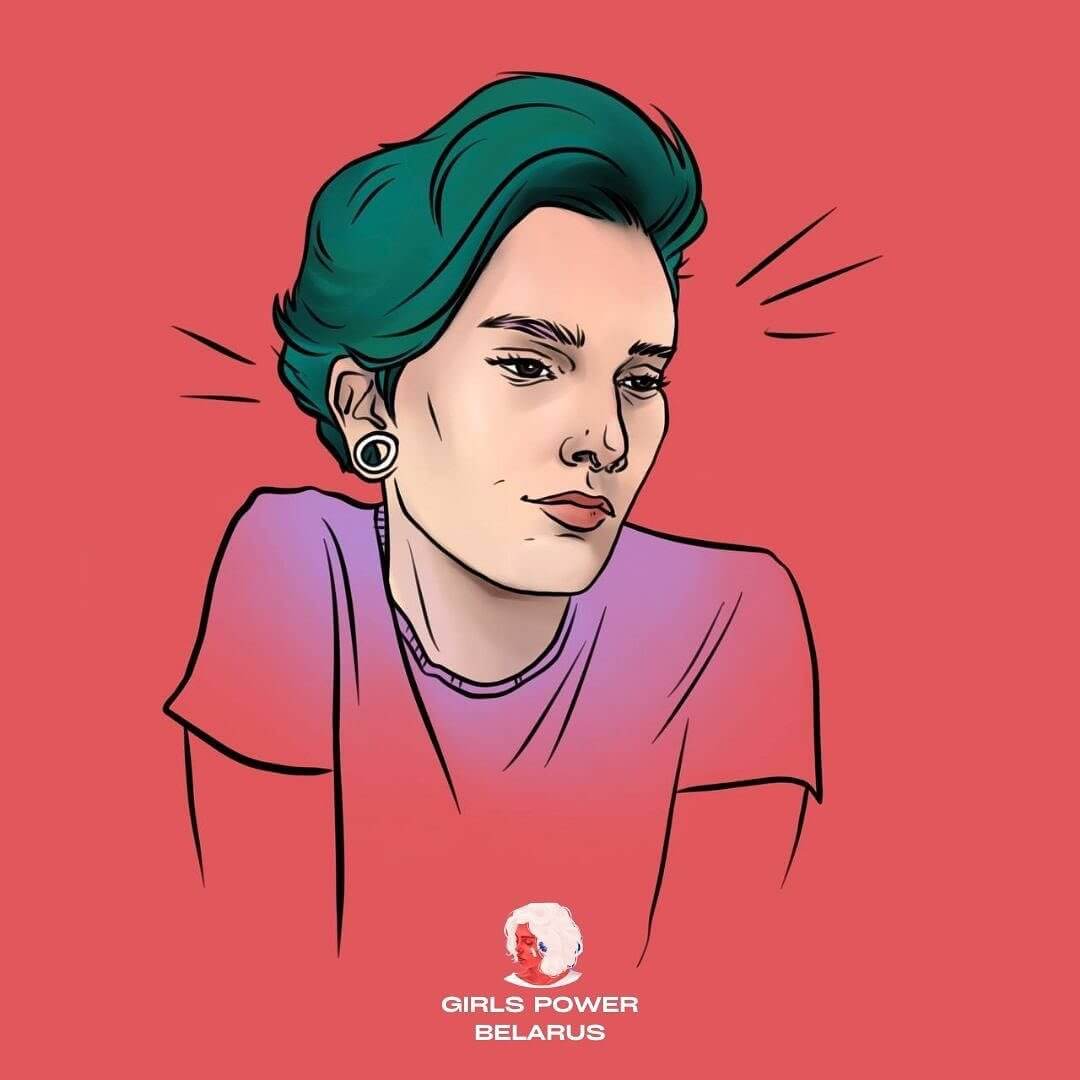 The path to activism
I started being active when I was 17-18 years old. At that time I wanted to learn more about gender, sexuality, and feminism. But there was no opportunity, really. We had lectures on such topics in Grodno once every two months or even less frequently… I realised that if I didn't start it myself, nobody would. And that's exactly how it happened. A few years later, the Inter grassroots initiative appeared in Grodno, which held lectures and workshops and even took part in the organisation of the international festival "Not Her Fault".
On achievements and burnout
In fact, nothing much has changed in Belarus, but I think that the level of homophobia in society has decreased, and this is already a huge step forward. Of course, I was burned out. Sooner or later it happens to all activists. I was affected the most during the COVID-19 pandemic when I realised it was very hard to get people together online and didn't know where to go from there. But it feels like there were more pleasant moments. I met a lot of incredible people that I absolutely adore! Some I never even imagined I could meet. Activism has served as a boost for me. Especially when things have worked out!
On emigration and current activism
I moved to Poland. Why? It even sounds ridiculous now. It's simple — I'm Belarusian, and it's clear to everyone why I had to move. Staying in touch with friends, listening to music and spending time in nature helps me to keep afloat. I'm waiting for the moment when all of us will go back to Belarus to build a bright future. I don't feel like doing activism in Poland, at least not at the moment.
Nastya Merkulova
Published on October 20, 2022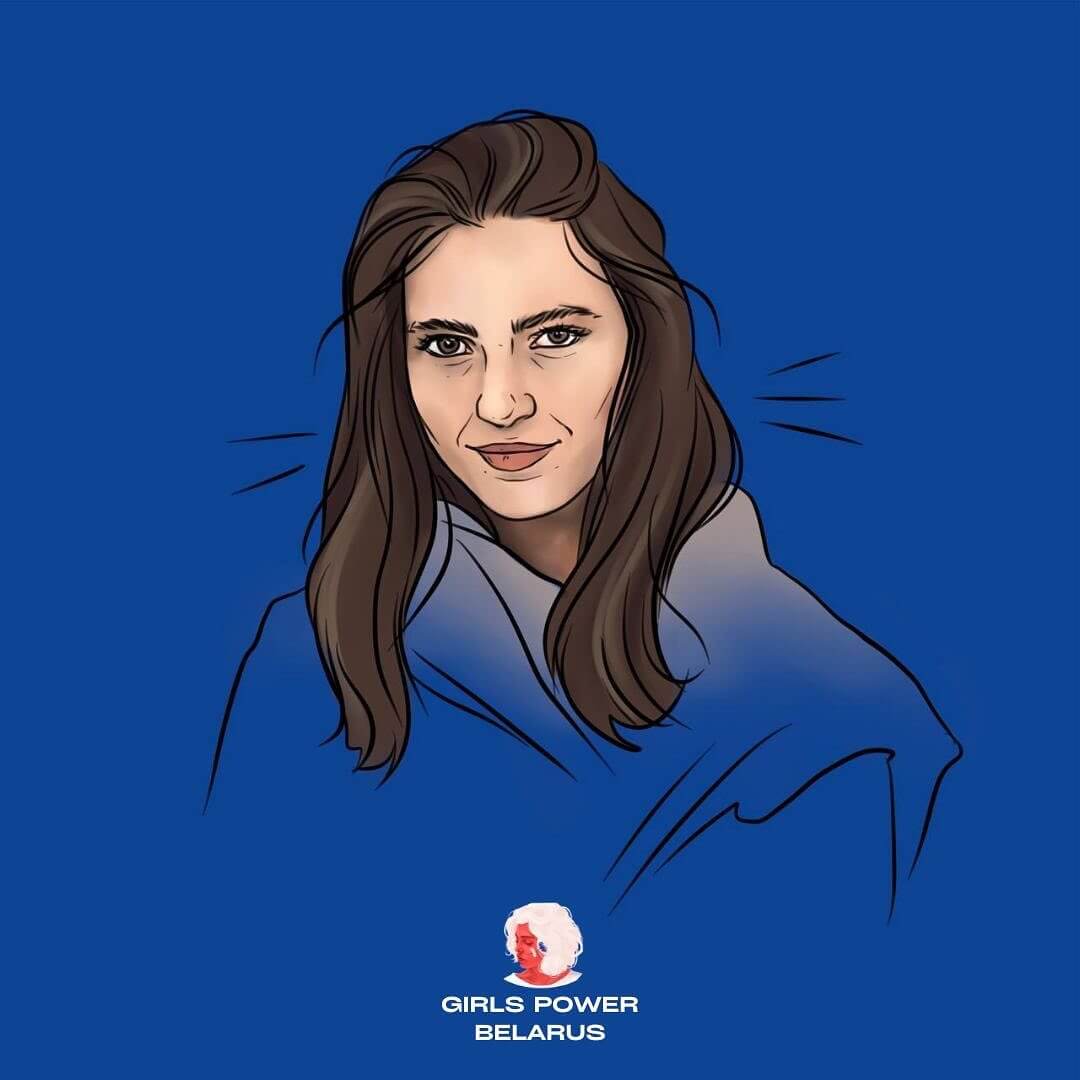 The path to activism
Queer parties, gender-related parties, feminist discos have been organised in Belarus over the last few years. The parties were not only about having fun, they benefited various activist groups. Nastya Merkulova was one such party organiser.
"I lacked 'crony' parties and decided to do them myself. From the very start, I planned to make them benefit parties to help those who don't feel like having fun. Over time, the Tender for Gender collective started co-organising the parties, and we became a dream team. That's how our parties became a success and drew big audiences. I don't think we could have improved the situation with rights violations, but we were able to create a discrimination-free space, and a lot of people found friends and support at our parties. That's important. The money collected at the parties was directed at supporting Radislava in most cases. That way, we supported women who didn't feel like partying", shares Nastya.
On activism
My activism has resulted in a lot of acquaintances. I am infinitely happy to get to know everyone I have interacted with during this time. I am grateful to everyone who helped make parties and came over to dance with us. I love you with all my heart! Of course, I was burned out, but it had more to do with my personal affairs. Just before emigration, I was deeply affected by the Lo-Fi story, and in this case, I burned out because of my activism. Bullying and betrayal happened where I did not expect them. Overall, though, I enjoyed what I was doing. I know how to make fun parties that help a lot of people – isn't that a joy?
On emigration and current activism
I left Belarus because the war broke out and the situation in the country deteriorated. By then, our parties were disrupted several times due to cops' interference. I was tired of being afraid that they would come after me. So I went to Lithuania.  Now I'm struggling with depression and anxiety disorder. A lot of things have happened to me this year that has laid me low. What helps me? Pills and nothing else really. I've put activism on hold now to relieve some of the responsibility that makes it "hard" for me. But I plan to recover and do parties again, and I also have an idea of a feminist micro media 🤭 Also, I'm dreaming of opening a socially beneficial second-hand shop that serves cheap sparkling wine in bright glasses to customers. But that's a dream for now, not a plan. Just give me some time to recover, and I can do something else.
Masha Kolb
Published on October 25, 2022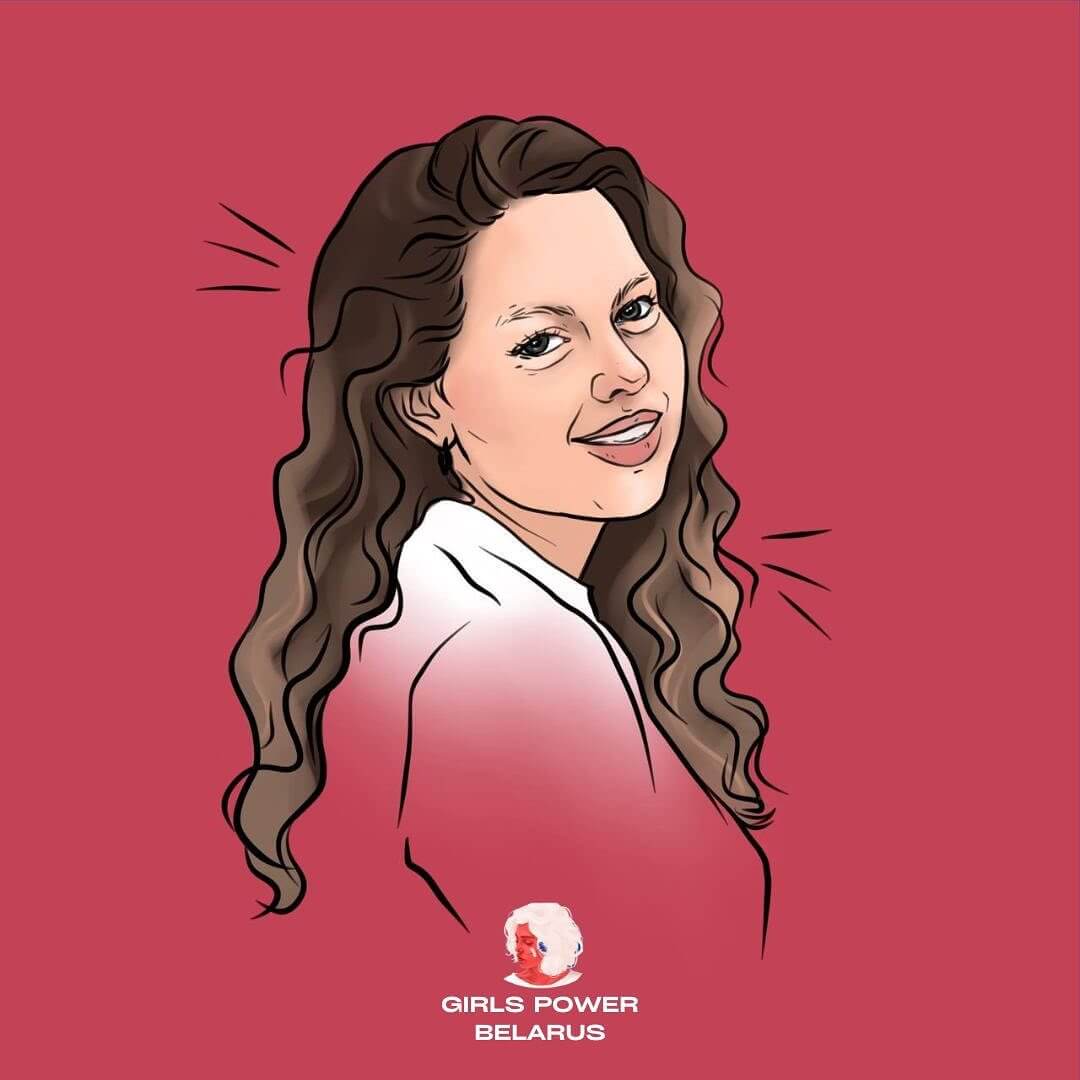 The path to activism
I started my activism at the Belarusian Students Association. We brought the organisation back to life, and now I'm happy that the guys keep working no matter what.
After that, I changed my activist trajectory a bit, and for about three years now I've been working to achieve gender equality. NGOs and various grassroots initiatives create safe and courageous spaces for LGBTQ+ people. They protect people's rights, create educational opportunities and provide counselling.
On the two-way nature of activism
I had burnout twice in my eight-year activist history. Fortunately, now I know how to help myself and prevent such conditions.
During this time, I have also met and made friends with many wonderful people and co-implemented multiple projects… In my opinion, activism is a two-way process. It takes a huge amount of energy from you, but it also gives back a lot. Psychotherapy and vitamins have helped me for a long time. Friendships and close people come to the fore in times like that. I like working for the good of my home country and its people.
On current activism
I moved because it was no longer safe to stay in Belarus. I took a couple of days to make the decision and left. It was difficult and still is not easy, but you must hope for the best and press your case. I keep designing educational programs with the "Equally" Youth Trainers' Network @porovnu_by.
Gender issues are especially pressing right now, and we need to address them immediately. I believe that non-formal education will be instrumental in this endeavour.
Nick Antipov, human rights defender, LGBTQ activist
Published on October 27, 2022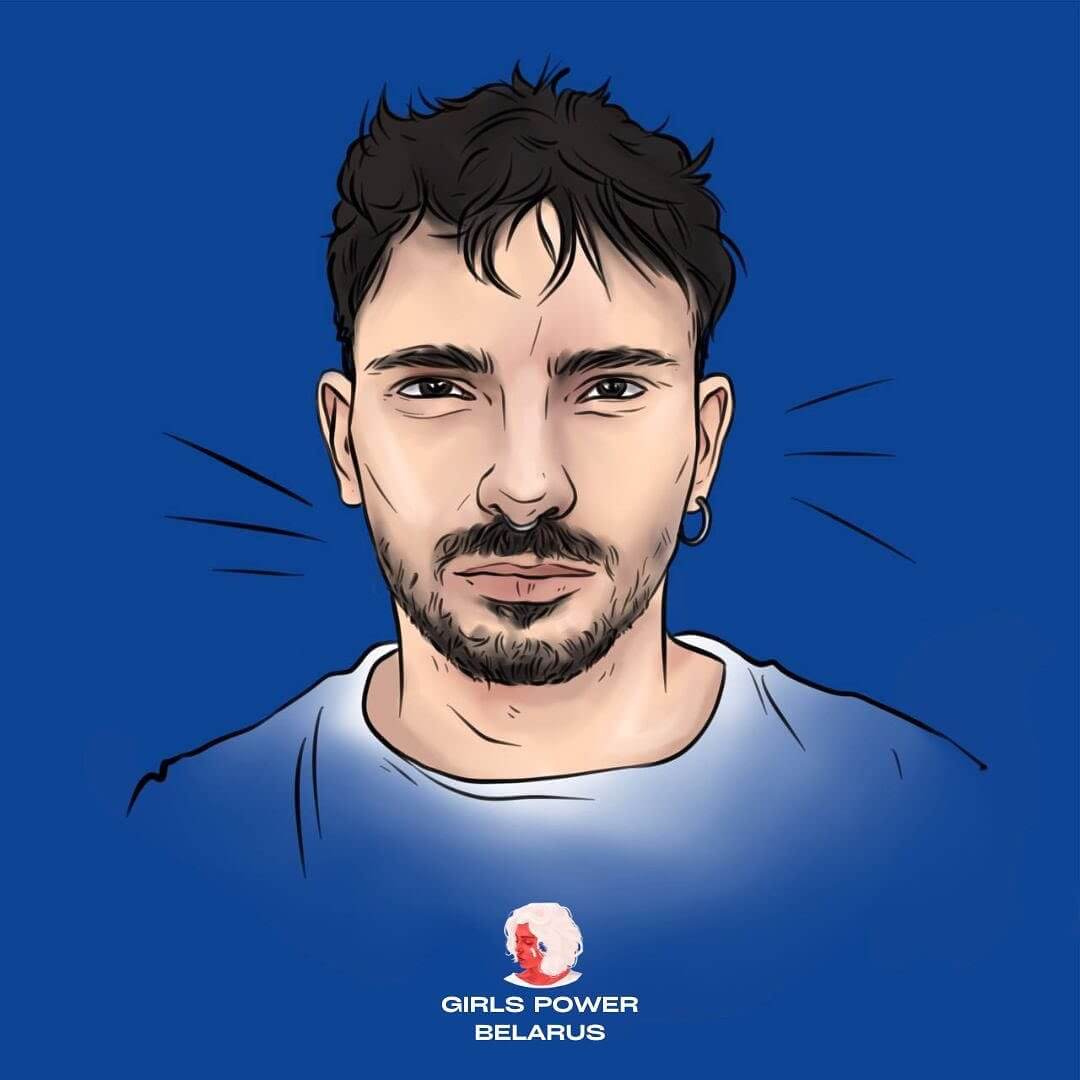 The path to activism
I became engaged in activism in 2006, the year Lukashenko was running for the third presidential term. That was when I met with the presidential candidates and sprinted away from the riot police for the first time. I was 16 back then. In my 20s, when I came out to my family, I felt a lot of support and wanted to share it with others, to pass it on to and work for my community, rather than be a political activist.
On enhancing visibility for LGBTQ Belarusians
In 2014, my fellows and I co-founded MAKEOUT, a project about gender and sexuality. At first, it was a small website where we shared personal stories, spoke against discriminatory rhetoric in the media, and just created our own space to be ourselves. I think we are the third-wave generation of LGBTQ activism, and I am referring to the period from 2014 to 2020. Repression, COVID-19, and emigration have greatly affected the climate of civic activism in Belarus. But that period turned out to be the most productive. More than ten LGBTQ organisations have been established all over Belarus – in the capital as well as the regions. These are full-fledged and independent projects.
In 2015, we held the meta- festival, and over two thousand people attended in three days. It was a big event for Belarus. In 2017, we published a 320-page magazine about gender and sexuality. It presented the history of LGBTQ activism in Belarus. We managed to distribute over 700 copies of the magazine. The publication was made possible through crowdfunding, which raised more than five thousand euros. That was an indication that people inside the country are interested in and willing to fund LGBTQ+ projects.
In 2018, the organisation was registered as a legal institution focused on human rights issues and discrimination based on sexual identity and gender. In February 2022, the institution was shut down, as were 800 other NGOs. It seems to me that LGBTQ+ people have become more visible, more politically visible. LGBTQ+ people joined the protests after the 2020 elections and finally revealed their identity, including by waving rainbow flags, which is a significant act.
On insecurity and burnout
But there have also been many depressing stories. Unfortunately, they have always been routine for LGBTQ+ people. During the years of my activism, my condition was very different. At times, I was extremely burned out. In general, doing any kind of activism in Belarus is draining. You are always in the crosshairs of the state, security services, and law enforcement. As an LGBTQ+ person and activist, I did not even feel safe before 2020, and it got so much scarier after the suppression of protests.  It has never been safe to promote the development of civil society in Belarus. In my opinion, it's eternally stressful. You develop tunnel vision, you constantly think about Belarus, how to help your community, and how to achieve results. I couldn't be myself, because it seemed to me that being an LGBTQ person in Belarus equals being an LGBTQ activist. It meant being against the regime, constantly seeking solidarity, and being active all the time. You neglected most of your life outside activism. And I was constantly burning out. That happened several times a year.
Meeting great people and being able to get involved in activist support campaigns stands out the most for me. The invitation to join the Obama Foundation was very important to me. Meeting Obama himself and working with activists from all over Europe stood out to me in a good way. Recently I consulted a guy who wants to do a blog in Belarus and publicly comment on LGBTQ issues. To blog in Belarus in 2022, with repression being rampant for two years in the country! I'm inspired by people like that.
Emigration and current activism
I moved to Berlin, but I wasn't planning for this. I left Belarus in July 2021, just for some time, as I thought back then. On the day of my departure, extreme harassment of activists began. It became clear that my return to Belarus was risky because of repression. The support of international human rights activists helped me a lot. It was all the more important in the first days. They quickly stepped in to help me. If I hadn't gone to therapy and worked through my PTSD, which I was repressing, I wouldn't have stayed afloat. With solidarity, therapy and support, I was able to think logically and strategically and save my own life. I wondered for a long time whether I should remain an activist. I realised that I wanted to continue investing my time in supporting LGBTQ people in Belarus. It is clear to me that people want to do something and pass on their knowledge. I think there will be new projects and programmes shortly.
Alina
Published on November 20, 2022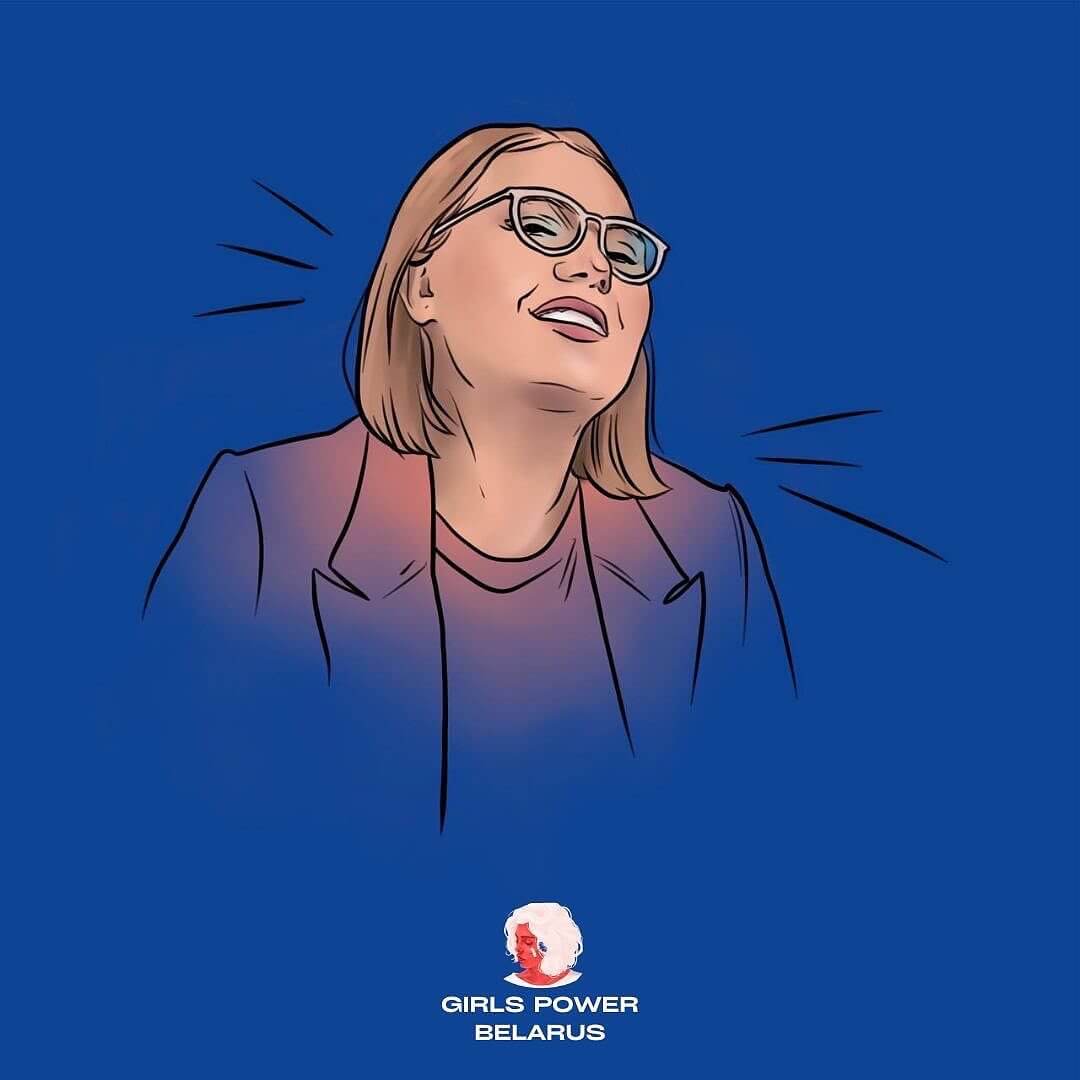 The path to activism
My activist journey started with cultural and environmental activism at university. I was a member of a creative union and other university organisations and did some volunteer work in orphanages. That experience made me realise that I would like to continue activism, but rather in the field of servicing vulnerable groups. Alongside these processes, at the age of 16, I became interested in gender and sexuality. In my first university year, I suddenly enrolled in the ECLAB's gender studies concentration. It was a challenge to combine two educational programmes, but I gained enough knowledge and felt confident about getting involved in civil society organising in Belarus.
On success
I believe positive change and LGBTQ+ activism are connected in a significant way. Belarusian authorities pretend that queer people do not exist, as if they lived on another planet. Unfortunately, the rights of LGBTQ+ people are only protected with activist resources, which is a very unstable construct: we get arrested, persecuted, and outed. But activism provides information platforms where we can learn about gender and sexuality, we have support groups for both LGBTQ+ people and their parents, and different kinds of service assistance are being provided. In fact, public and safe LGBTQ+ spaces are most often the spaces of queer organisations.
On burnout and joys
Activism in my life is both my greatest joy and greatest pain. When the revolution started in Belarus and more active persecution began, I was diagnosed with anxiety-depressive disorder. My psychiatrist said that almost everyone she encountered with this diagnosis was an activist. But activism is definitely something that gives me great strength and support, too. I am surrounded by incredible people who make me believe I will witness great changes in Belarus in my lifetime.
On migration and current activism
I moved to Lithuania because I no longer felt safe. I was afraid for my family and the LGBTQ+ people we work with because no matter how difficult the times are, the problems of the queer community are not getting fewer, and you still need to adapt to new forms of oppression and keep helping others. It's become next to impossible to do that in Belarus. I do primarily Belarus-related activism and organise various kinds of support for the community. There is a huge demand for psychological help. In Lithuania, I am engaged in anti-war activism and organise events on domestic and war-related violence. War is a big crisis for human rights, in which vulnerable groups become all the more vulnerable.
What helps to take one's mind off
Unfortunately, not much. Mostly psychotherapy and activist spaces which are safe for me and my values. The rhetoric of the current government is very homophobic and devalues any social assistance. So reclaiming oneself is a very important practice for those who lived in Belarus.